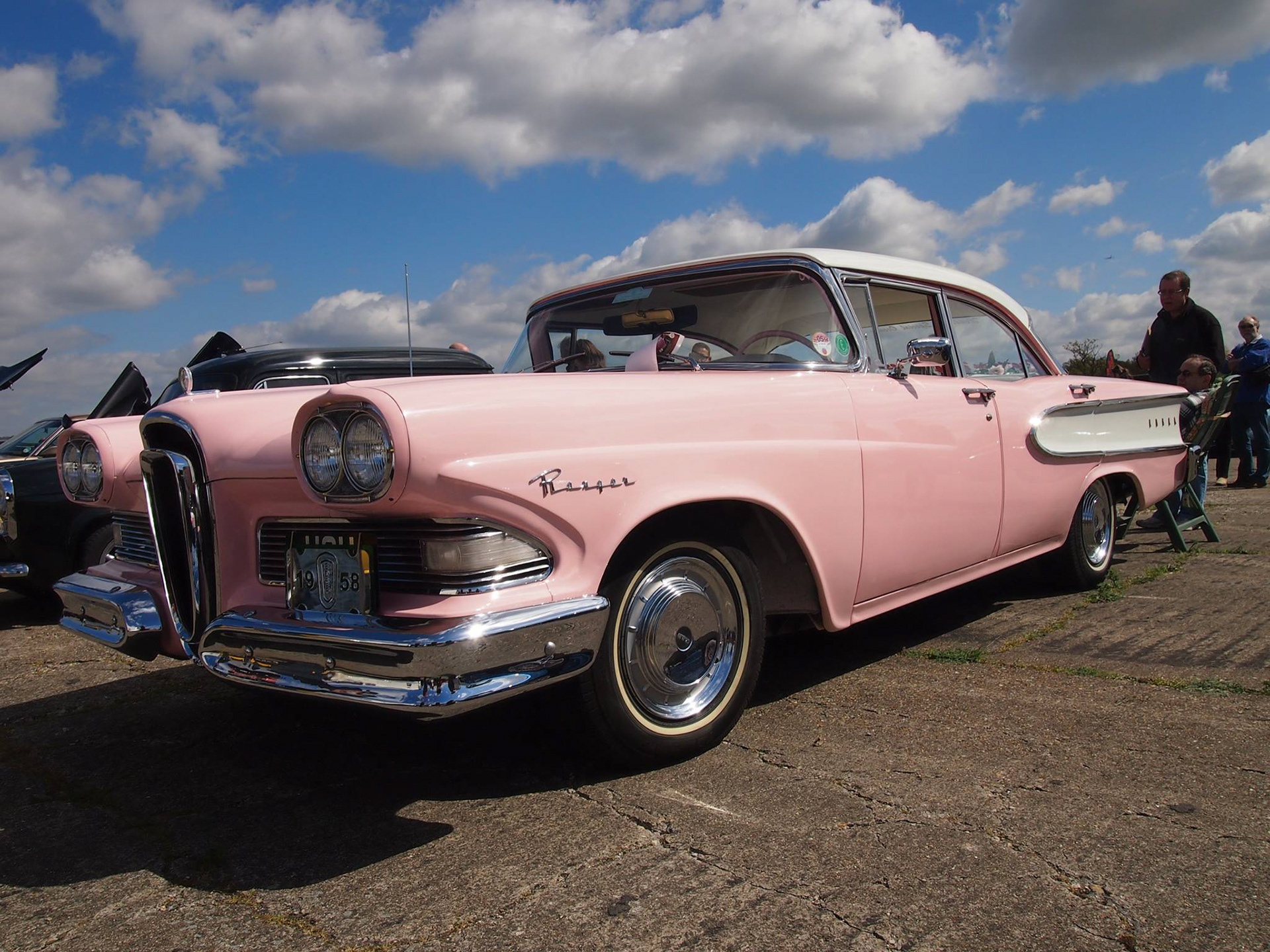 1958 Ford Edsel Ranger "Katie"
This stunning long and wide American Ford Edsel from the fabulous fifties hails from the time when cars were made as large as possible. Everything was big in the USA in the era that Elvis was King and Bill Hailey Rocked Around The Clock.
If you fancy a car that epitomises the American fifties then you'll be proud to be seen in this fantastic Ford Edsel. With its twin headlamps, tall art Deco radiator and wide, low rise rear tail fins this Pink classic really stands out from the crowd.
Quite rare "Katie Pretty in pink" makes an ideal car for photo shoots and film work.